Our Story
Since 1978 The Needle Works has been the oldest established store for hand painted needlepoint canvases in Austin. We also feature the largest selection of threads in the Texas Hill Country. Specializing in the finest quality of hand painted needlepoint canvases, notions, accessories and classes, we attract needlepoint enthusiasts from all over the country who are interested in learning the craft.
The Needle Works provides a spectacular collection of work, supplies, and classes for any needlepoint artist, beginner to advanced. Need help getting started? Ask us about our stitch guide writing services when you buy a canvas from us.
Classes range from beginner, where you will learn everything you need to start, to private lessons where we can work on more personalized projects. We host nationally acclaimed guest instructors, as well as our own experts to add variety to every class.
If you're looking for a particular canvas or accessory and can't find it in our inventory, please contact us and we'll do our best to find it for you! We are happy to special order any canvas. Our collection is exceeded only by our commitment to service.
Please enjoy our online shop of curated needlepoint goods and come see us the next time you're visiting Austin, Texas.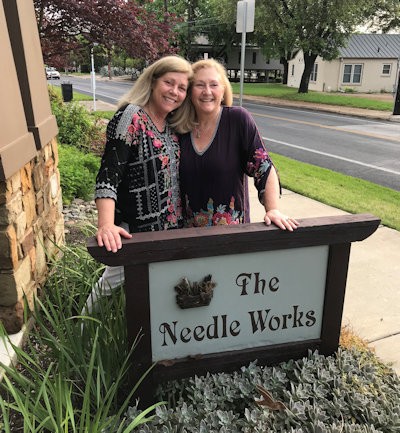 Meet the Owners
Co-Owners and sisters,
Annette Paape & Allyson Farrimond