APRIL TRUNK SHOWS
Sundance Designs Trunk Show: All items are 20% off now until April 30th.
Hug-Me-Bags Trunk Show: All items are 10% off now until April 20th.
UPCOMING CLASSES!
Jill Rigoli – Bead Class
As seen in May/June issue of Needlepoint Now Magazine
June 13th – one day class
$100 Class fee (includes lunch)
$250 Kit cost
Deposit – $50
Deadline to sign up is June 1st
Jill Rigoli – Canvas Enhancement
June 14th & 15th
Class Fee – $250 (lunch included)
Deposit $125
Canvas needs to be selected by May 15th from The Needle Works. Additional costs expected upon selection of thread and materials.
Tony Minieri – Houston Patch­
July 16th & 17th
If you've never had a chance to take a Tony class before, here is your opportunity!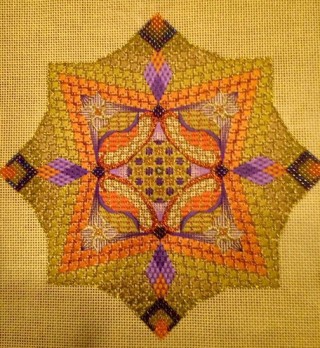 This course has a choice of 3 color schemes: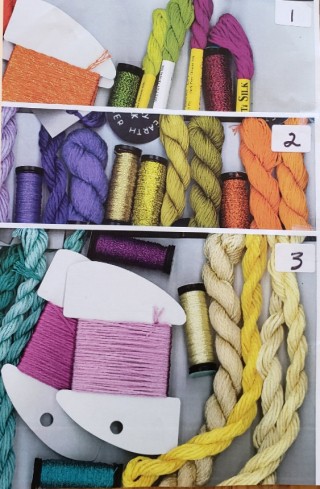 (1) Magenta/Persimmon/Lime Green/Citrine
(2) Marigold/Periwinkle/Acid Green/Topaz
(3) Rose Bloom/Lemon Drop/Seafoam/Silver
Please specify your color preference at registration.
Class Fee – $300
Kit cost – TBD
Deadline – June 1st
OUR FIRST CLUB!
A Company of  Angels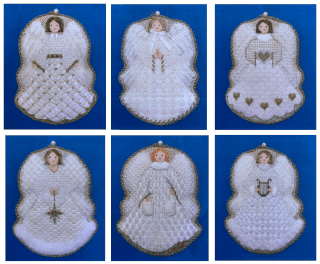 18 Mesh Needlepoint Design and Stitch Guides by Patricia Sone
$150 Deposit (credited back to you throughout the club kits)
6 Months Long | First club kit will ship out mid-July.
Please feel free to call the shop at 512-451-6931 or email us if you have any questions or you wish to sign up for any of our upcoming events!
We hope to see you soon!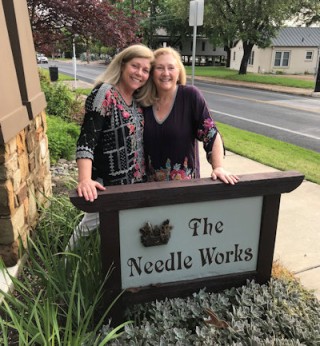 Allyson and Annette