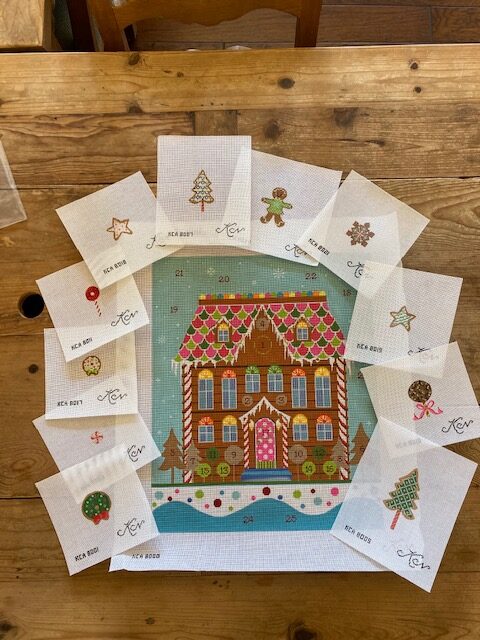 Calling all needlepoint AND cross stitch lovers! For the first time ever, The Needle Works in Austin, Texas will be hosting a needlepoint and cross stitch Trunk Show featuring the gorgeous designs of Kelly Clark. All Trunk Show pieces will be 20% off!
We will have both needlepoint canvases and cross stitch patterns available for purchase in-store all September long. You can also follow and connect with her on social media for a sneak peek of her amazing work! Find her on Instagram here.
Do you have questions about the Kelly Clark Trunk Show? Give us a call at 512-451-6931 or connect with us on Facebook and Instagram. And a friendly reminder that if you're coming to shop with us for Kelly's designs, you please must wear a mask and we ask that you remain six feet away from other customers while you shop. We appreciate your cooperation immensely!